Pollock fishcakes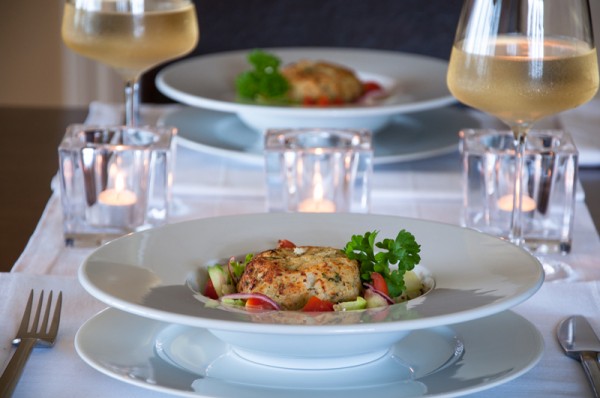 METHOD
Bring the milk up to a gentle simmer in a wide, heavy-based pan, then lower the fish into the pan.
Add some bay leaf and one half of the chilli to the milk and season with sea salt and freshly ground black pepper. Poach the fish for about 6-8 minutes, or until it flakes easily. Remove the pan from the heat and set aside.
Put the potato, butter and shallots into a large mixing bowl.
Finely chop the remaining half of the chilli and add it to the mix with the shredded green tops of the spring onions.
Chop the lemongrass and parsley and add to the mix.
Strain the fish (discarding the milk) and flake it into the potato mixture. Stir until combined and season to taste with salt and freshly ground black pepper. Form the mixture into small rounds and put onto a plate.
Bake in oven till golden
To serve, dress the salad leaves with a little olive oil and balsamic vinegar, season with salt and freshly ground black pepper and serve alongside the fishcakes with a wedge of lemon.